Nancy A. Shalett
Long & Foster Real Estate
4400 Jenifer Street, NW
Washington, DC 20015
Nancy@Shalett.net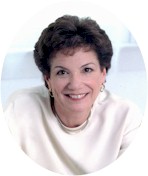 Nancy entered the real estate profession in August 1985 after fifteen years in corporate and Federal government office management positions.
She completely enjoyed her varied career which included fascinating employment with Time Inc. and American Express, four+ years overseas with the State Department's Foreign Service as a Foreign Service Secretary and two years on the staff of the House Ways and Means Committee's Trade Subcommittee. During these fifteen years, Nancy met many interesting people and learned about advertising, trade policy, lobbying, office politics, expense accounts and how to shuffle paper. But something was missing: The freedom to work all seven days - not just five; The prospect of meeting people in totally unrelated professions, nationalities and persuasions; The opportunity to spend the day out of the office and get paid for it; The variety that comes with solving a different problem with every transaction. Where could that happen? She started selling real estate in DC in 1985 and never looked back.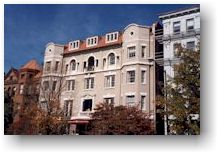 Nancy is originally from New London, Connecticut, and has lived in the Washington, DC, area since 1977. She graduated from the Mary A. Burnham School in Northampton, Mass., and attended the University of North Carolina at Chapel Hill.
As a Realtor, she is a Life Member of the GCAAR Top Producers Club and has qualified for the Board's annual Achievement Award every consecutive year beginning in 1986. Active in local Board activities, she served on the WDCAR Board of Directors in 1995 and 1996. She has served on the Board's Grievance committee and currently sits on the Professional Standards Committee. Nancy is active in the Washington, DC, and Montgomery County, Maryland, markets. She holds the Certified Buyer Representative designation and has recently affiliated with Long & Foster Real Estate. References are available upon request.